#1
Riding an E-Bike and visiting a comfortable hot spring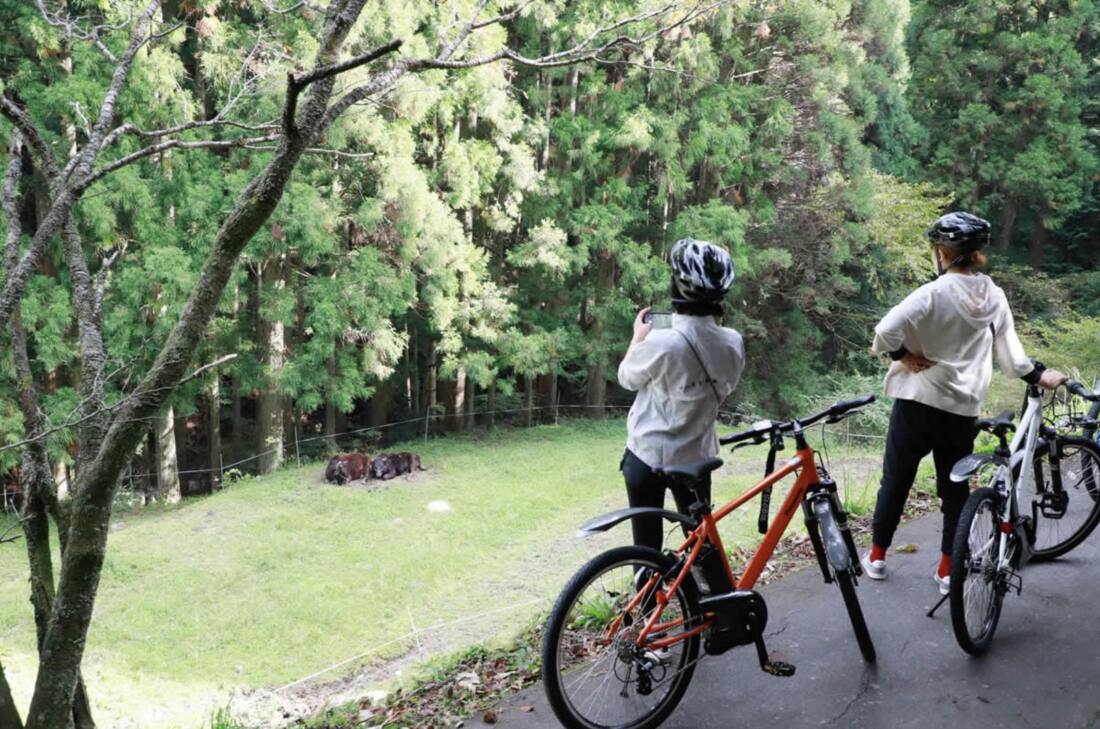 SPOT 01 | Yuki Experience Center
Rent an E-Bike and start visiting Yuki.
The starting point of the autumn course is the Yuki Exchange Experience Center. It opened in 2009 as a facility to experience nature experience programs, traditional agriculture and forestry, history and culture. Rent an E-Bike here and get a great coupon that can be used at restaurants in Yuki-cho. There is a course where you can enjoy chance encounters, such as riding an E-Bike that goes uphill and going around Yurai's satoyama, enjoying nature such as autumn leaves, and interacting with local people who happened to meet along the way. It's a start!

Average stay time 15 minutes
Related site: Yuki Exchange Experience Center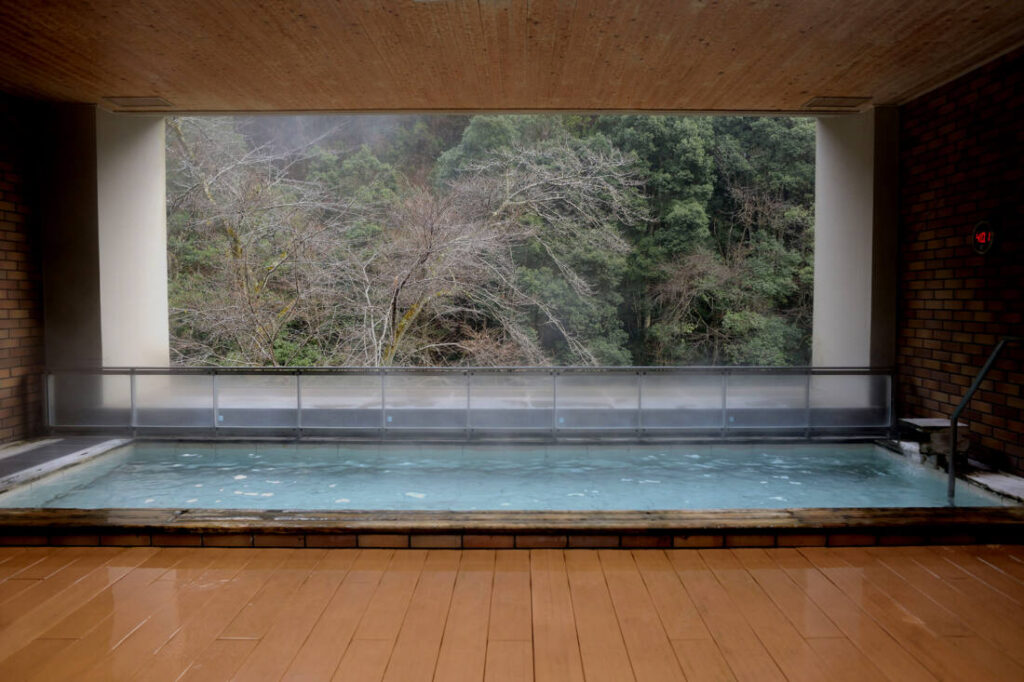 After enjoying nature, take a day trip bath and have a calm time.
After visiting Yuki, return to the Yuki Exchange Experience Center and take a bath at Yuki Lodge. Yuki Lodge is located along the Minochi River, a clear stream that is famous for its clean water quality nationwide, and is a convenient hot spring inn for sightseeing in Yuki Town. The hot springs that can be used for day trips are simple weakly radioactive cold mineral springs. The source is 28.3 degrees, which is a little cold to enter as it is, so it is a heated source flowing hot water. If you take a relaxing open-air bath while listening to the chirping of birds and the murmuring of the Minochi River, you will feel paradise. Natural wood is arranged everywhere in the cypress bath, and the scent of cypress is combined with the scenery to make the healing effect even more noticeable. In addition, at the nearby Yurai Onsen Yumoto private open-air bath "Makoto no Hiyu", you can immerse yourself in your own healing space because it is a private open-air bath.

Average stay time 60 minutes
Related site: Yuki Lodge  Yuki Onsen Yumoto Private Open-air Bath "Makoto no Hiyu"